The Sole of Philadelphia
A brief exhibition that highlights a few of the most important and memorable people in Philadelphia's history. The contributions of each of these Philly icons is celebrated through sneakers. Organized by OSD (Obsessive Sneaker Disorder) co-founder Sean Williams at Drexel University's URBN Center.
Air Jordan 5 Retro LS "Fire Red" (1999)
One of Philadelphia's most famous natives is Will Smith. Will was known to wear a lot of high profile sneakers on his show "Fresh Prince of Bel Air," but one model he was seen quite often in was the Air Jordan 5, which originally released the same year as the show's premiere.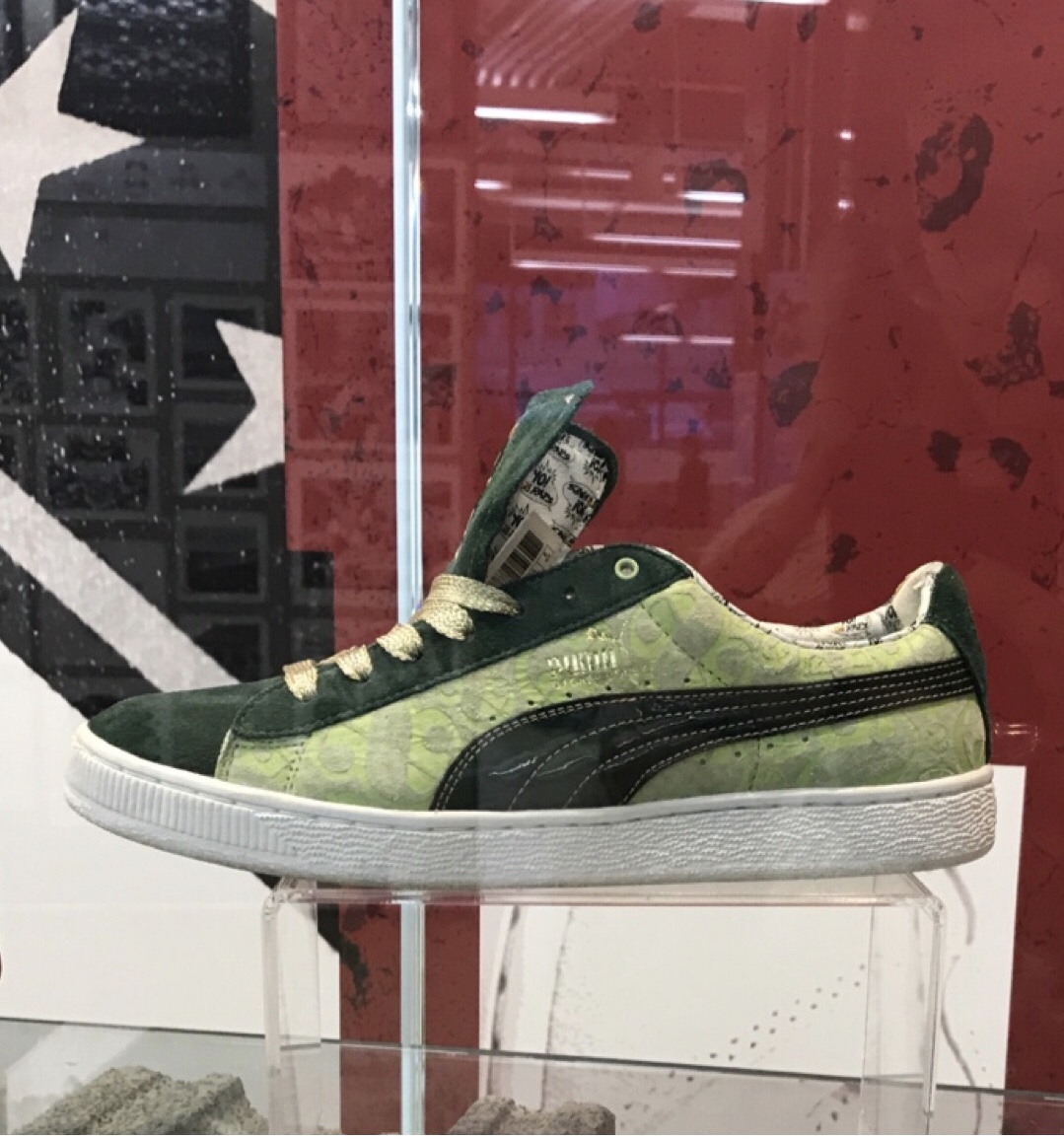 Yo! MTV Raps x Puma "DJ cash Money" (2007)
DJ Cash Money is a world famous DJ/Producer and a Philadelphia native. He is a groundbreaking DJ who co-invented the "transformer" scratch. In 1998 he was the first person to be inducted into the DJ Hall of Fame. To celebrate his contribution to Hip-Hop music, Puma gave him his own sneaker that released in 2007.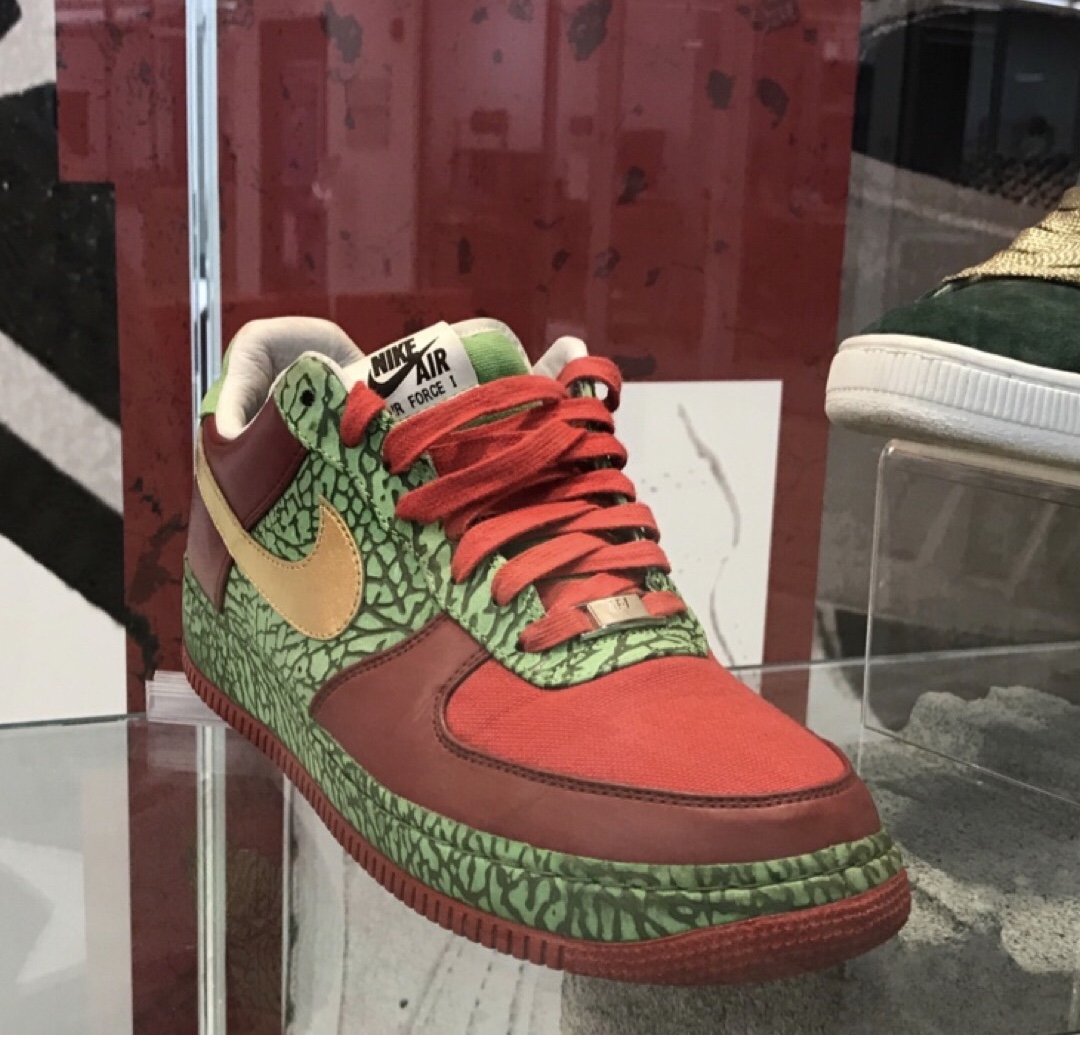 Nike Air Force 1 "Questlove" (2008)
The world famous drummer Amir "Questlove" Thompson from Philadelphia's own Roots band was selected to be one of Nike's featured creators in the brands "1 World" Air Force One collaboration series. Questlove's sneaker from the series was released in VERY LIMITED numbers and is still in high demand.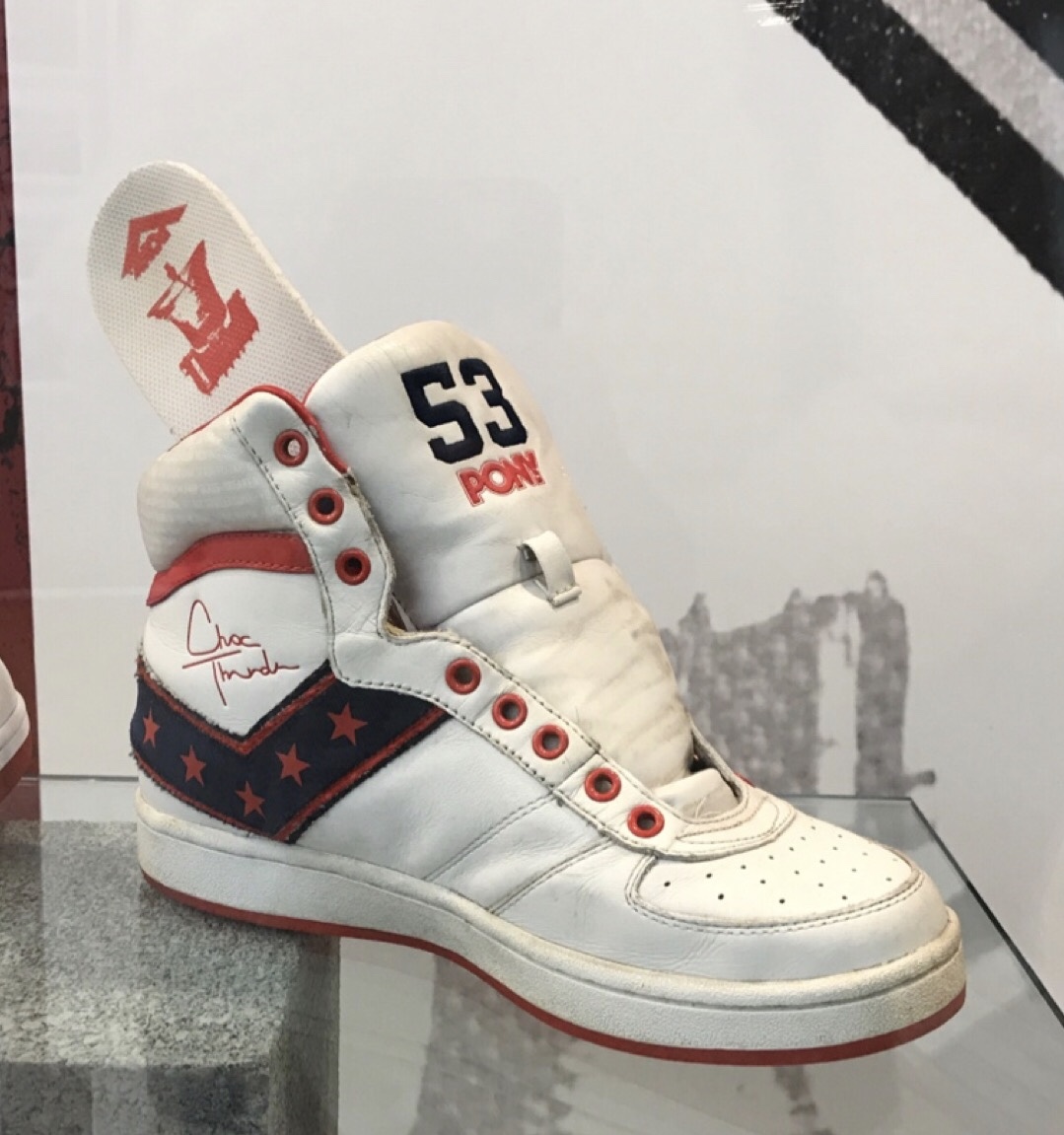 PONY - Uptown "Chocolate Thunder" (2007)
The Philadelphia '76er is known as the first NBA player to slam dunk and shatter a backboard. His powerful dunking led to the creation of "breakaway" basketball rims. Darryl Dawkins was also the original "sneaker free agent" who caused a controversy by taking off his Nike endorsed sneakers during a playoff game and changed into "PONY" brand sneakers. Nike was not happy with this move and eventually sued Darryl Dawkins in a case which changed the rules of endorsed atheletes who sign with sneaker companies. Darryl was given his nickname by Stevie Wonder so was in awe of what he kept hearing about his basketball abilities.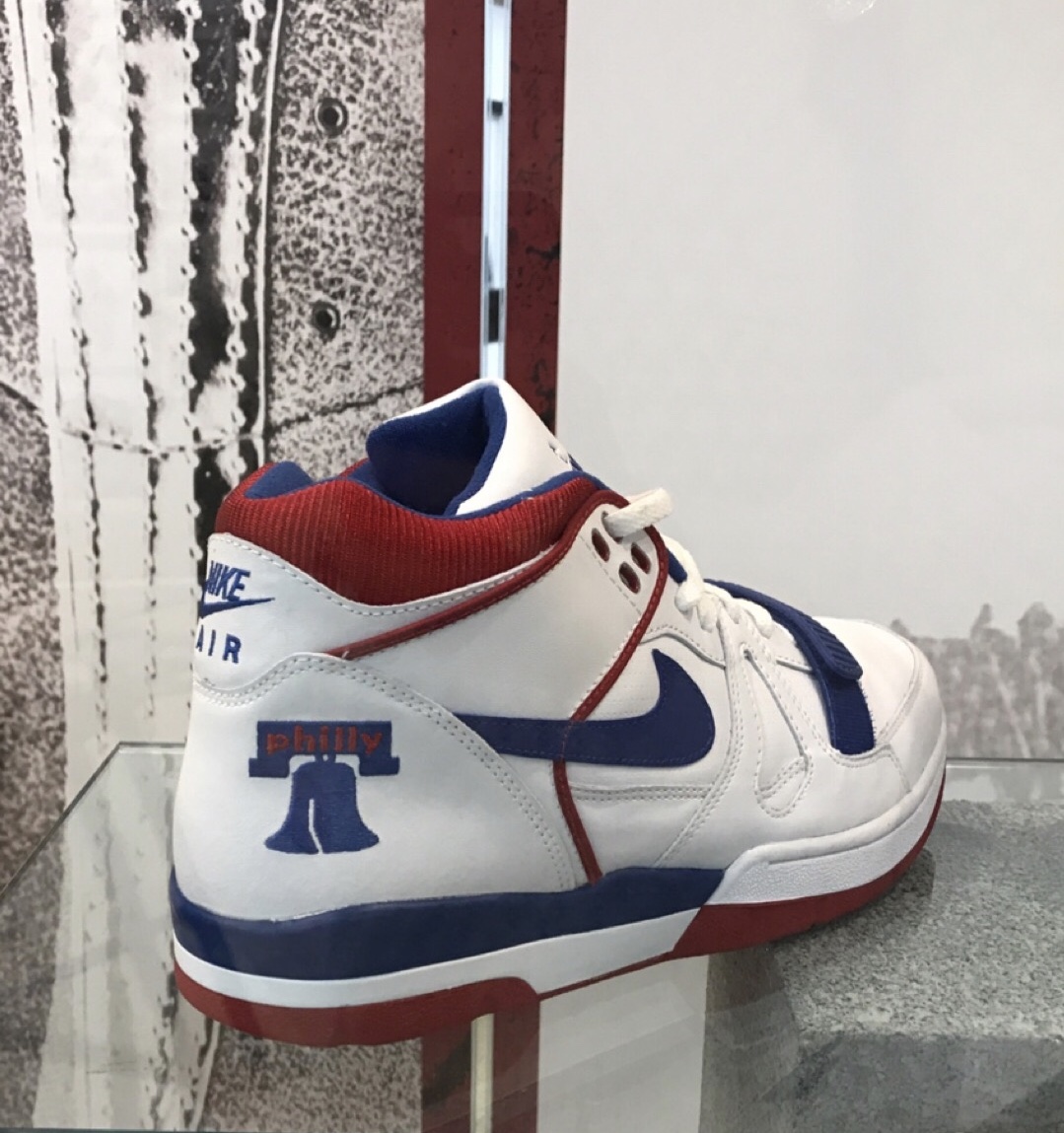 Nike Air Alpha Force 2 Retro "Liberty Bell" (2003)
It's hard to discuss sports history and not mention #34 for Philadelphia 76ers, Charles Barkley. Most know him these days a TNT basketball analyst alongside Shaq, but his time as forward produced some of the most memorable highlights in NBA history. The Retro model was released in 2003 to commemorate his time in Philly.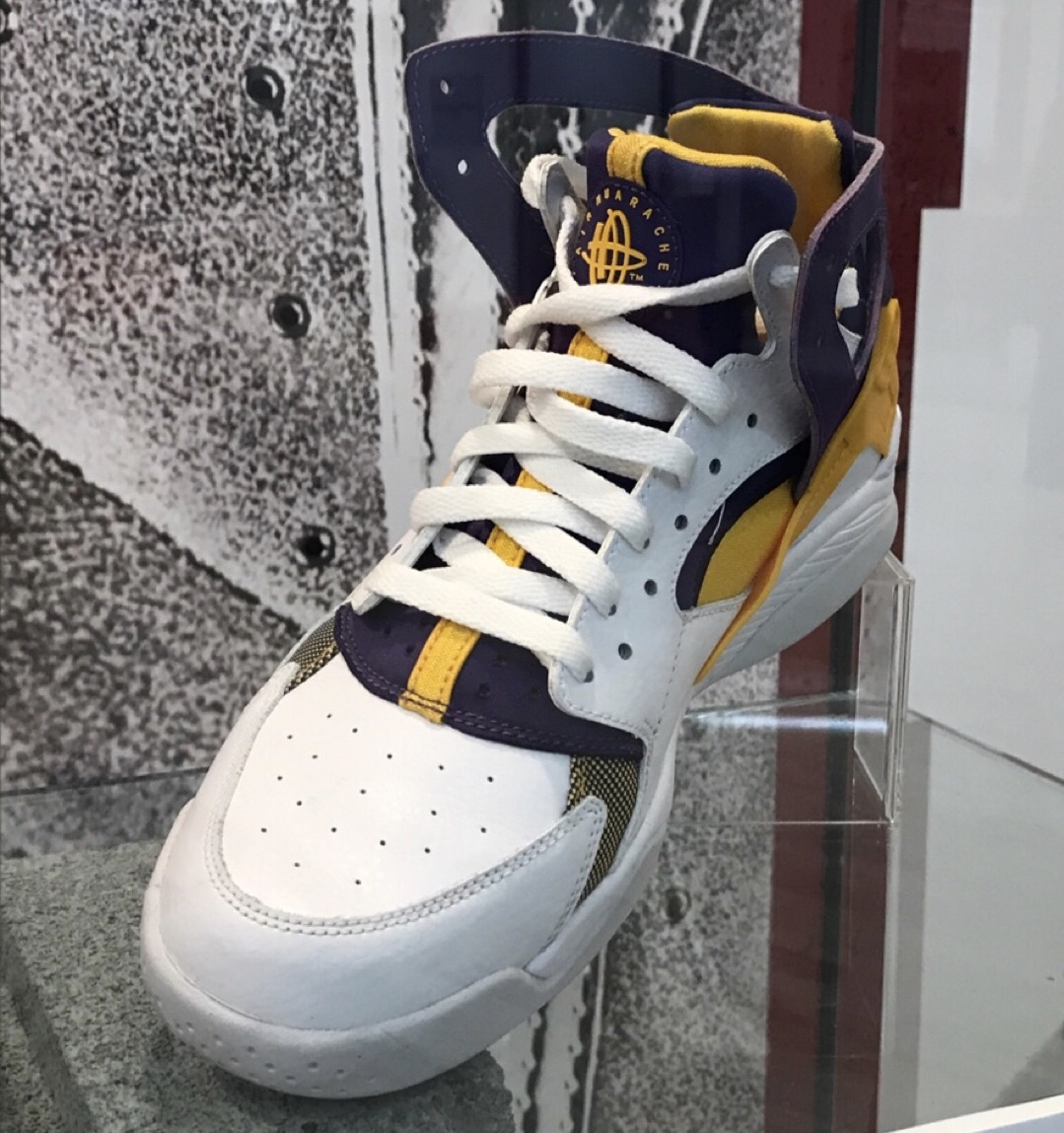 Nike Air Flight Huarache "Kobe Bryant" (2015)
In 2003 Kobe Bryant of the LA Lakers, and Philadelphia native, was a "sneaker free agent." Having just concluded a deal with Adidas, Kobe was the most sought after basketball player by the major sneaker brands with a presence in the NBA. Because of this many brands made special LA Lakers colored Kobe Bryant Player Exclusive sneakers for him to play in during his uncommitted status, in an attempt to get him to sign with their brand. This special make up of the Nike Flight Huarache was made in 2003 ONLY for Kobe. In 2015, after years of seeing how eager people were to obtain these sneakers, Nike finally released them in the "Home" color way.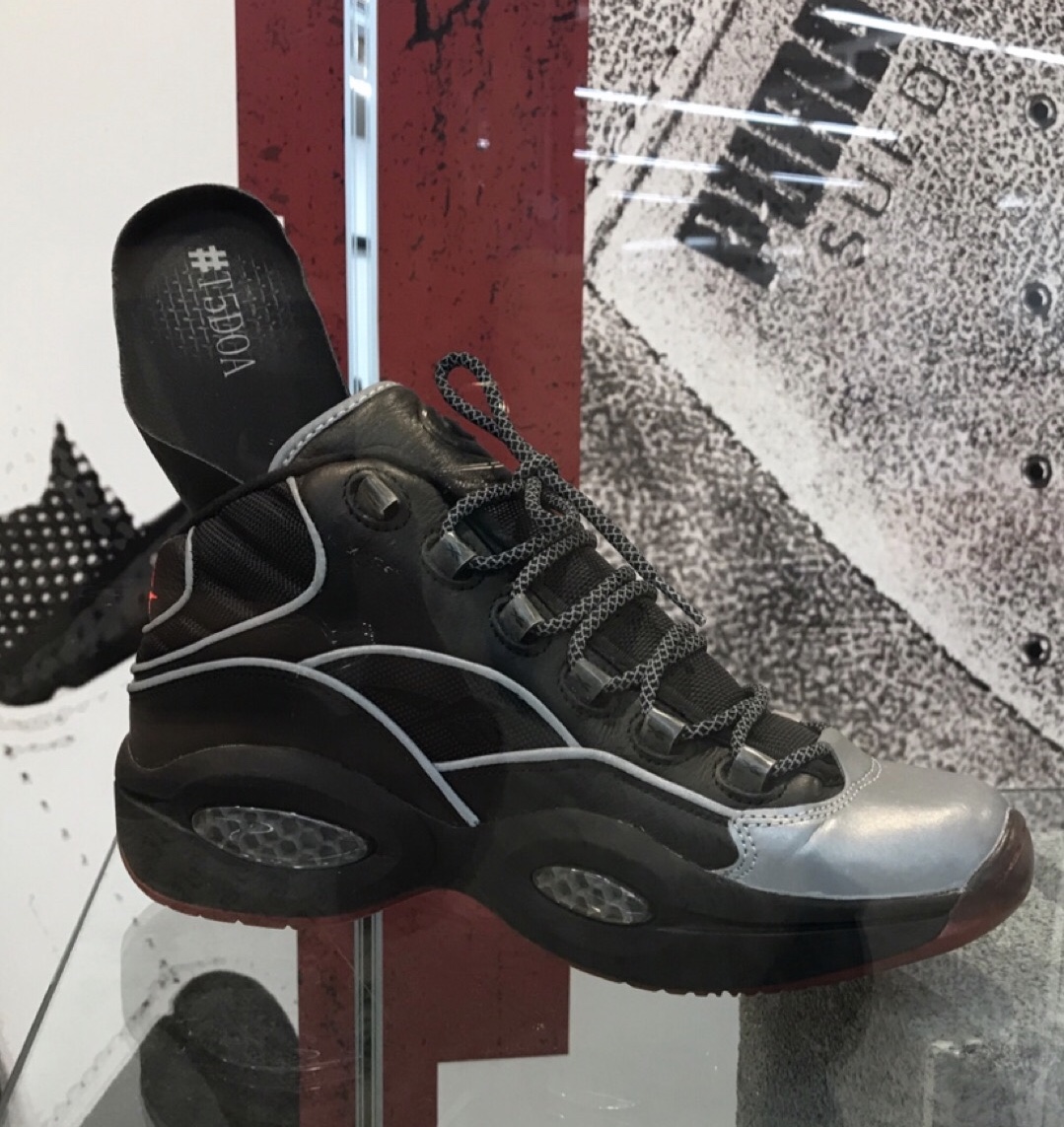 Reebok Question "A5 Jadakiss T5DOA" (2016)
In celebrating of the 20th anniversary of the original Reebok A5 the brand paired New York rapper Jadakiss and Allen Iverson together in a memorable commercial. The music in the commercial was made by Jadakiss rapping about A.I.'s skills on the court as Allen Iverson's crossover dribble sounds were in the beat.
Meek Mill x Puma Suede "24K Gold" (2015)
Meek Mill takes Philadelphia with him everywhere he goes. The famous Maybach Music rapper was already known in the Philadelphia underground rap scene since he was a teenager. Meek made national headlines some time ago for being unjustly jailed on a parole violation by a corrupt Philly judge.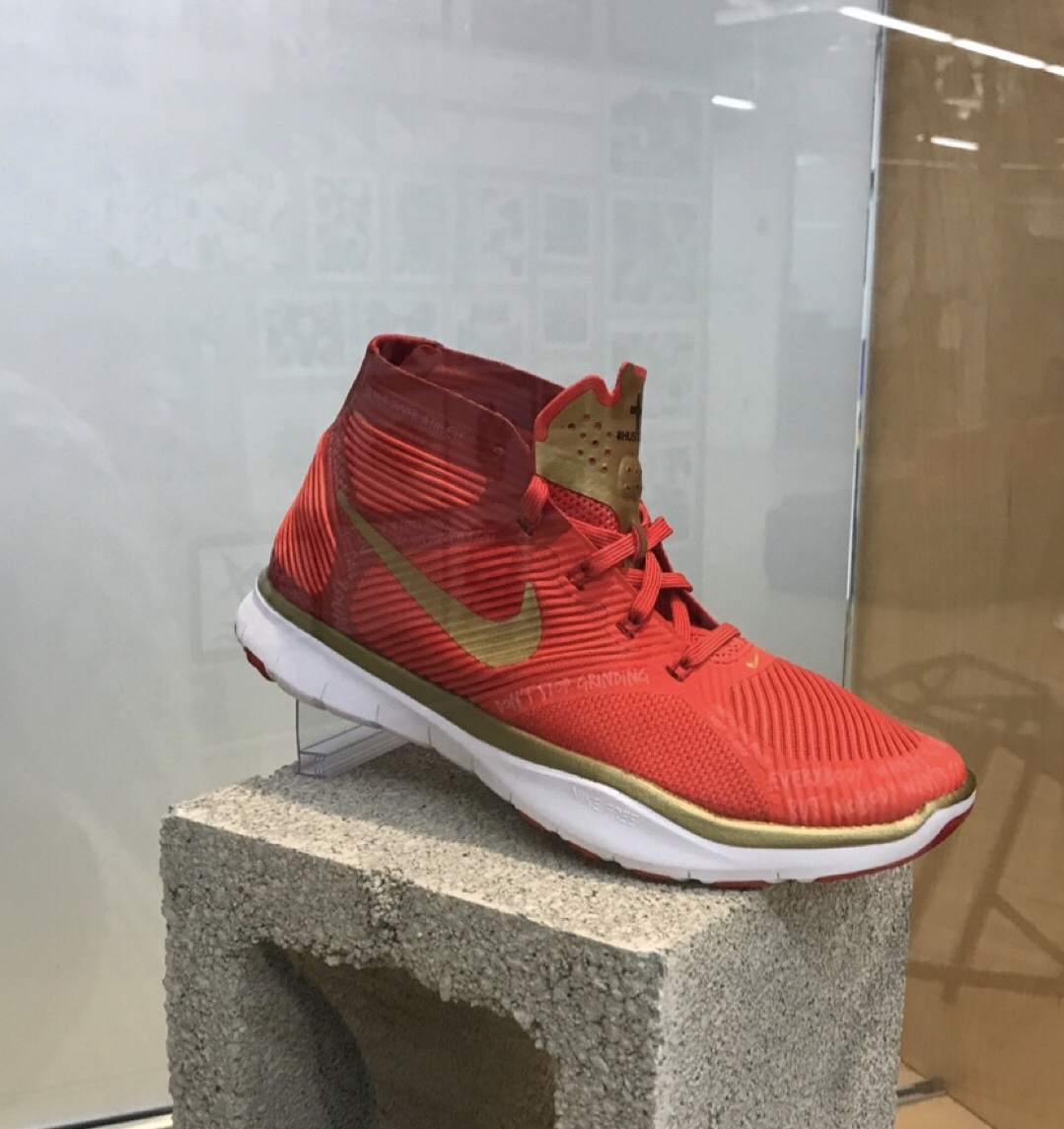 Nike Free Trainer Instinct "Hustle Hart" (2016)
This Nike cross training sneaker was created in collaboration with comedian Kevin Hart, who is a Philadelphia native. Kevin is officially the first comedian to be given a sneaker that was available for retail release to the public. Kevin is known as a fitness buff, so this kind of a sneaker was a perfect fit for his public image.
New balance 990 Series (est. 1982)
Long before the current "dad shoe" trend, Philly streets told the story of a high performance runner released in the 80s that turned into an urban classic. The New Balance 990 is a part of Philly tradition. It's appeal even today spans the range of grade school kids to drug dealers to middle aged white men.